We recently had the flu in our house, with both my son and daughter home for most of the week with it, I simply could not resist these photos of Alice keeping sick Noah company while he played on his DS: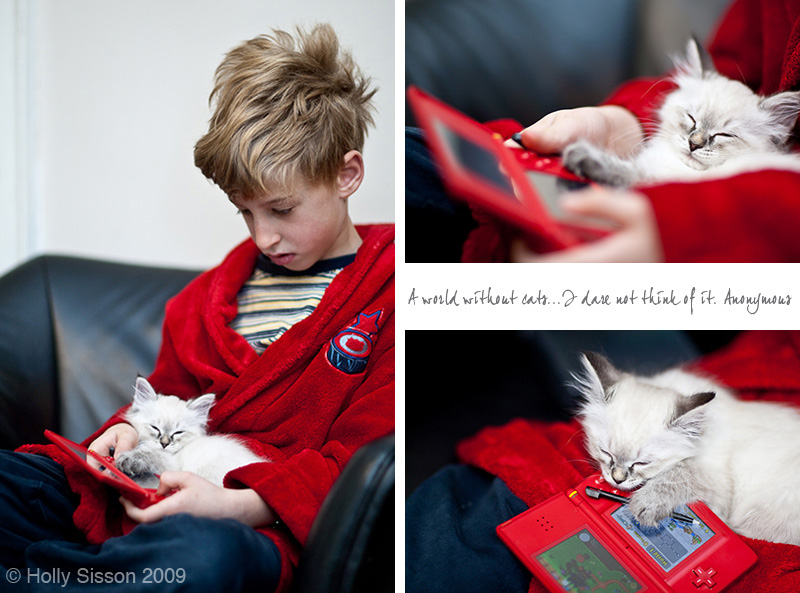 Last weekend I completely got caught up in photographing Alice over the course of the day. All of the shots were taken with bounced on-camera flash, as natural light was non-existent. Love this shot of Alice, all fluffy and cute: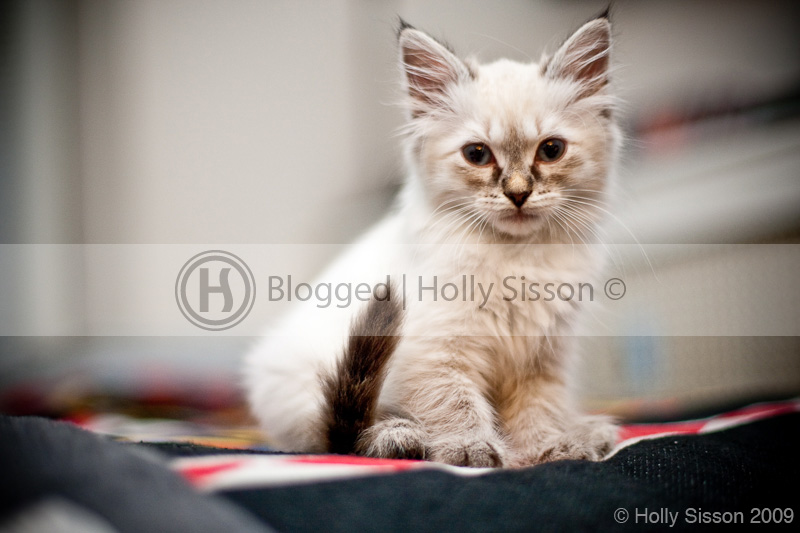 (See "My Camera Equipment" in footer section for links/more information on camera equipment used.)
A few images of her during the crazy kitty time of day, ready to pounce:


The next two images were taken with my Lensbaby lens, this first one with the macro filter attachment for extreme close-up and very shallow depth of field, love the sharp nose and how everything else is a blur:



Lensbaby lens with no macro filter attachment and no aperture disk installed:



Shot with the Canon 100 mm f2.8 macro lens:



Envy her ability to sleep anywhere, shot wide open with the Canon 85 f1.2L lens:



The following images were all taken with the Canon 24–70 mm f2.8L lens:



Alice is wondering "When is lunch already?"



Capturing her climbing up her scratching post was tricky! She moves so fast:



Love this comical last shot of Alice. Sirens were going by on Avenue Road, and I think she was wondering what the heck the noise was all about, lol:



She continues to be a great joy to the whole family, happiness is having such a fun and wonderful new addition to our family.