…and cat and fish! Here are a few shots of dogs, one cat and one fish, taken over the last six months or so (except for the Simon puppy shots which are from September '06).
My mother's dog, Simon, as a cute little puppy: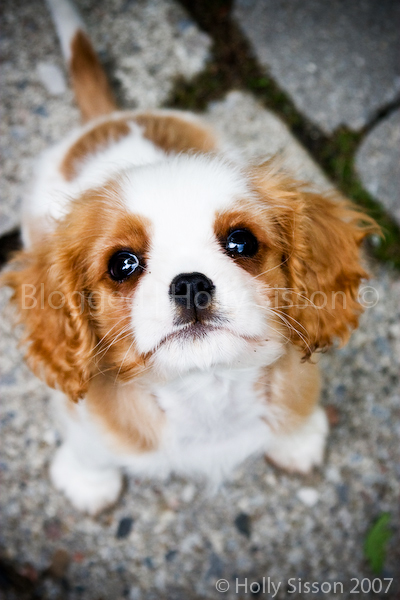 A little older here, but still a puppy:

A shot of Simon from this past summer:

Simon dressed-up from this past Halloween:


Ashley, George and Graeme's dog. You can see the colour version on my old blog here.


Jeff and Krista's dog Biscuit. This was shot at the end of their urban couple shoot, so it was just a quick capture:


My mother's cat, Milo, from this past summer:


Close-up of the above shot to show the amazing detail in Milo's irises (shot with the 70-200 f2.8L IS lens @ 200mm f3.2 ISO 160):


A globe-eyed goldfish shot with the Lensbaby G3 with macro lens attachment: