Last Sunday the children and I went with a friend to Kensington Market and met up with a new friend, Jane, and her two children Henry and Sadie. The weather was perfect!
Since it is such a colourful location I decided to really punch the colours up, for fun, in most of the photos.
Here Rebecca holds up a massive sweet potato from one of the outdoor stalls: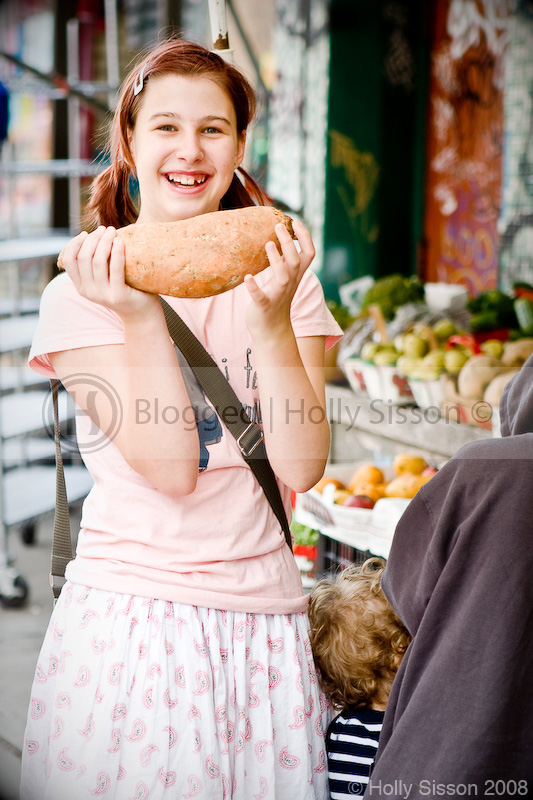 Noah watches over Henry as he examines displayed jewelry: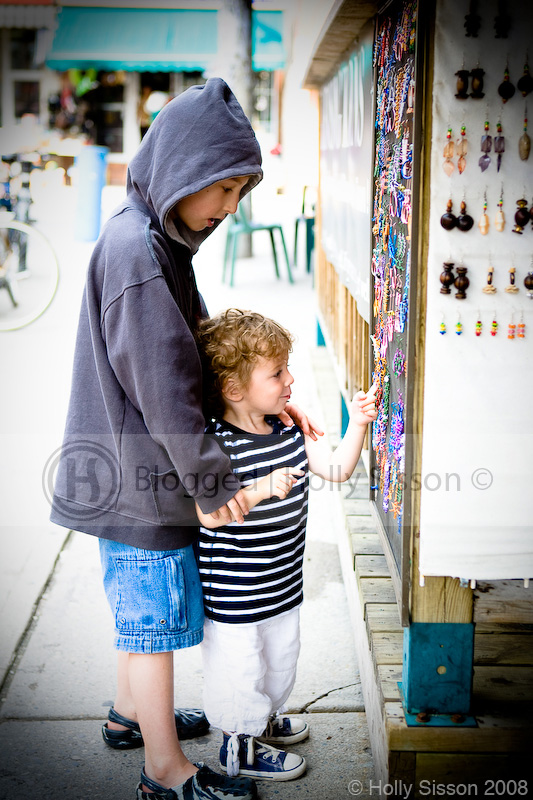 Rebecca also was very good at watching over Henry, as they make their way along the busy sidewalk:


Henry watches his sister in the distance:



We stop for a quick lunch break:



This puppet fellow was so funny! The kids had a great time watching him. Noah was so great with Henry, taking care of him and holding him up to see:



Rebecca, Sadie and Henry check out the puppet:



Noah gets up close and personal with the puppet:



Jane and her kids went home, as it was getting to be nap time, wish they could have stayed for SnoKones…





…and especially the bubbles!







Rebecca takes a break from window shopping, and the bubbles:



So much colour in Kensington Market! Really need to do a couple or a family shoot here I think!



More bubbles!









Noah has a meat paddy for a snack as Rebecca looks on:



Even though he has meat paddy crumbs on his face and shirt, I just LOVE the catch lights in his eyes in this shot:



Will definitely head back to Kensington Market again in the future!