It was the first softball game of the year this past week, so off we went to the local park.
(See "My Camera Equipment" in footer section for links/more information on camera equipment used.)
Caught this shot of Rebecca's funky shoes and bag before we left the house, shot with the Canon 85 f1.2L lens: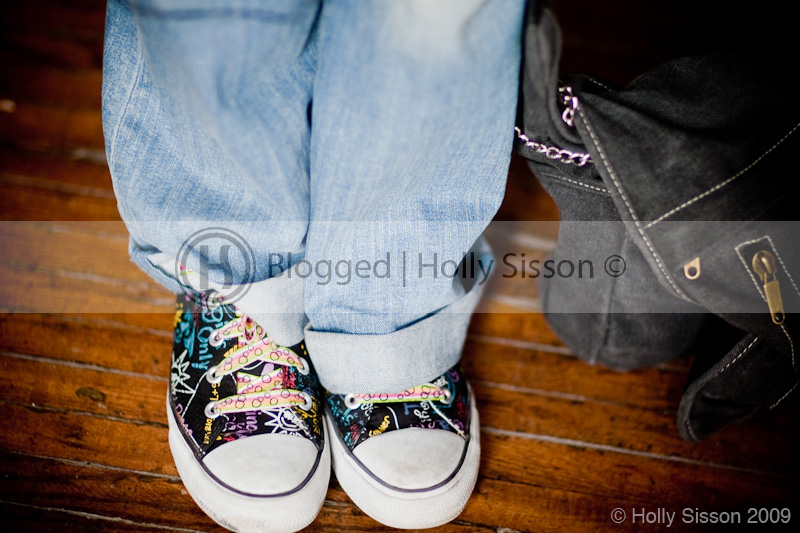 Captured some spring tulips, while they're still around, on the way to the game, shot with the Canon 85 f1.2L lens: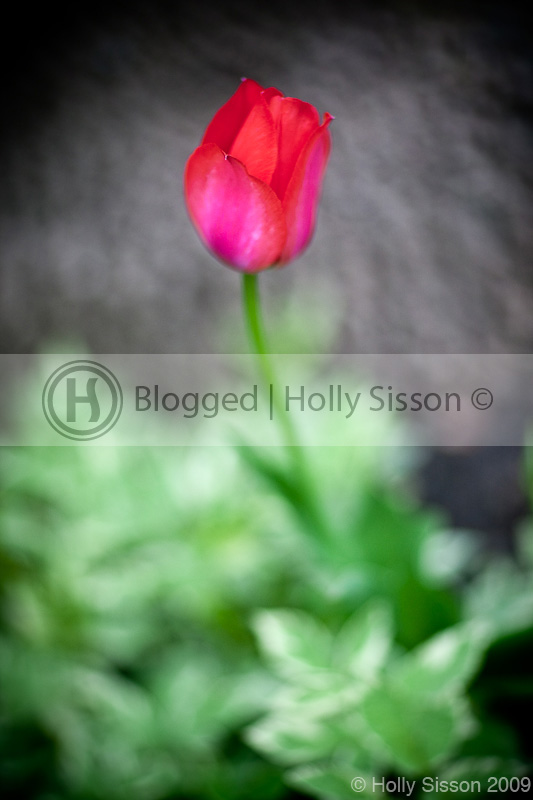 Once we arrived at the game I switched to the Canon 70–200 f2.8L IS lens for the increase focal length, Noah waits for his turn at bat:



Receives some instruction:









It's a hit!



Yeah! Made it to base!



While Noah was busy playing softball, Rebecca played with the younger brother of one of Noah's friends, they were playing 'catch':



William had a great time!





Another shot of Rebecca's funky shoes:



Switched back to the Canon 85 f1.2L lens for the walk home, to captured some more flower shots…



…and then I saw this beautiful cat in a neighbours yard:



Such beautiful blue eyes! Wish we could have a cat, alas allergies prevent it at the moment:













That's all for now, will be making a BIG announcement on this blog later today!