The condo smelled yummy this afternoon as my sister was busy doing some delicious holiday baking.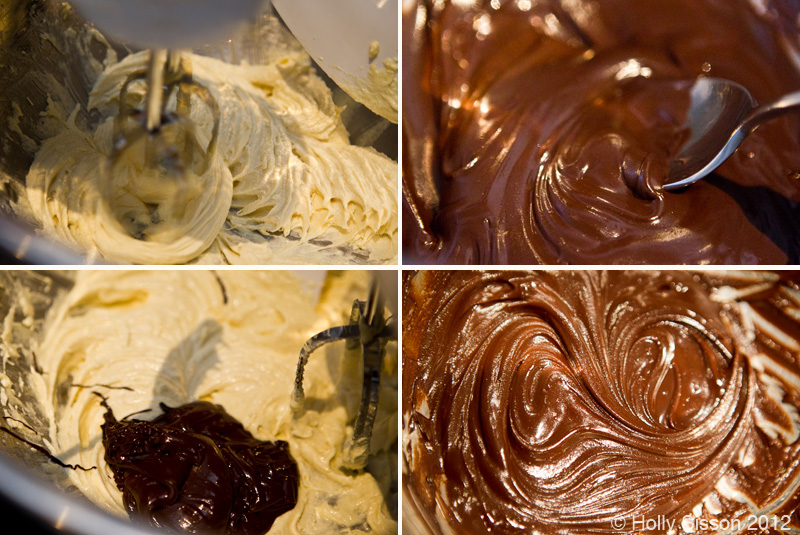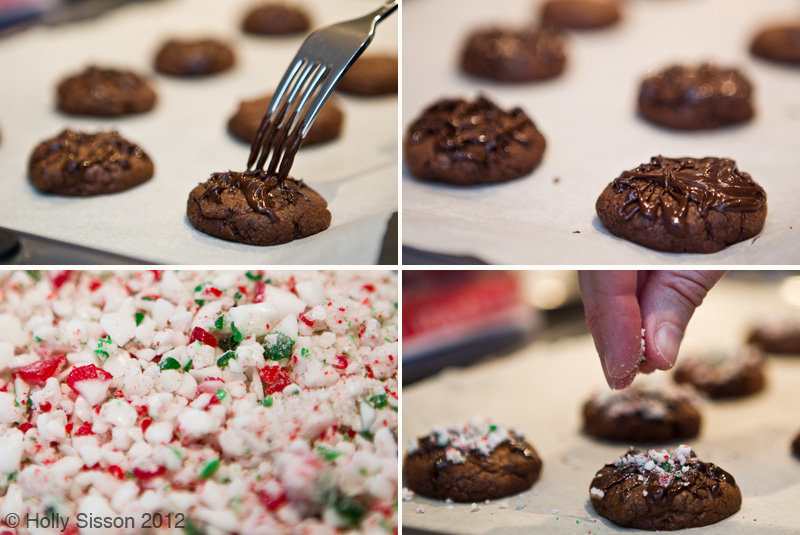 This was one of the cookie calendar recipes from The Toronto Star last year, so yummy! I highly recommend them. Here's the recipe:
Double Chocolate Peppermint Crunch Cookies
1-1/4 cups (310 mL) semisweet chocolate chips
1/4 cup (60 mL) unsalted butter, at room temperature
1/2 cup (125 mL) granulated sugar
1 large egg
1/2 tsp (2 mL) each: pure vanilla extract, peppermint extract
3/4 cups (185 mL) all-purpose flour
2 tbsp (30 mL) Dutch-process cocoa powder
1/2 tsp (2 mL) baking powder
1/4 tsp (1 mL) table salt
2 candy canes, coarsely crushed
In medium heatproof glass or metal bowl set over saucepan of simmering water, stir 1 cup (250 mL) chocolate until melted and smooth, about 5 minutes. Reserve 1/4 cup (60 mL) melted chocolate for drizzling.
In large bowl using electric mixer on medium-high speed, cream butter and sugar, 3 minutes. Add egg, vanilla and peppermint. Beat 5 minutes until mixture is fluffy and lighter in colour. Add melted chocolate; beat until incorporated. Add flour, cocoa powder, baking powder and salt; beat just to blend. Stir in remaining 1/4 cup (60 mL) chocolate chips.
Use hands to roll heaping teaspoons of dough into balls. Place on parchment-lined baking sheet, spacing cookies 1-1/2 inches (4 cm) apart. Bake in batches on upper and lower racks of preheated 375F (190C) oven 8 to 9 minutes, rotating halfway, until tops crack but tester inserted in centre comes out moist. Cool on baking sheet 5 minutes, then completely on racks.
To decorate, warm reserved 1/4 cup (60 mL) melted chocolate in microwave or in heatproof bowl over small saucepan of simmering water. With fork, drizzle chocolate over cookies. Sprinkle with crushed candy cane. Refrigerate about 20 minutes until chocolate sets. Store in airtight container.
Makes about 24.