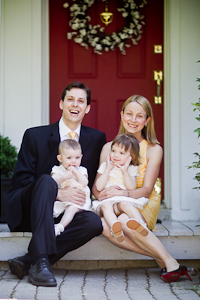 Family Shoot, Toronto, June 2010:
We cannot thank you enough for doing such a wonderful job with our family photos. We are amazed at how well they turned out, you are a true professional and very talented. Everyone we show them to marvels at them. We definitely plan to do another family shoot in the future.
Thank you from,
Aaron, Tara, Molly & Olivia, Toronto
Family Shoot, Toronto, October 2008: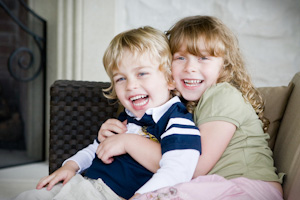 I found Holly through an online search and the photos on her website were so much better than anyone else's. I especially loved her shots of children. Our session with her was great. She managed to capture the most beautiful shots of our sometimes unruly gaggle of kids. When it came time to pick which shots to print, it was almost impossible to narrow it down. Overall, I couldn't be happier with the stunning photos that now fill my home.
Thank you from,
Justine P., Toronto
Family Shoot, Toronto, November 2007: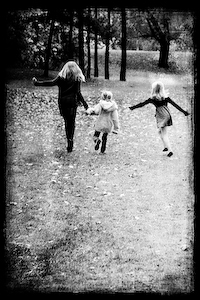 Holly Sisson was a true pleasure from start to finish. Her love of photography truly comes out in every image. I hired Holly to take pictures of my boyfriend and his children as a birthday gift. A gift, which would create memories and be fun for the whole family. This was truly a wonderful gift. We will cherish these photos for years to come. Holly was wonderful with the girls—having them play and have fun while capturing the perfect picture and personality of each child. Our only problem has been choosing which photos we like best—they were all so good! Thanks you so much Holly.
Shannon W. and the O Family, Toronto
Family Shoot, Toronto, October 2007:


Holly's photography is magic. She has an amazing talent for capturing heartwarming family moments and creating art. Her use of natural light and her ability to capture the innocence of children is why we chose Holly to photograph our family. Hats off to Holly for turning a cold day with bad hair, cranky kids and a tired dad into creative memories that bring smiles to everyone who sees them.
Thank you from,
Max, Sophie, Mike and Janet
Maternity/Newborn Shoot, September/October 2007:


Initially, I had agreed to sit for the maternity and newborn photo sessions as a favour to Holly—I generally try to steer clear of pictures of myself as a rule and setting aside time for anything but feeding and sleeping is tough in those first few weeks with a baby. But once we saw the results, my husband and I decided to buy many of the photos Holly had taken—she had captured such a unique and fleeting moment in my and my new son's life.
Malini P., Toronto
Family Shoot, Toronto, September 2007:
To say that we're pleased with the results of our photos shoot with Holly is an understatement. We're thrilled! Holly truly captured our 'good sides'. The only difficulty we had in the whole process was deciding which photos to choose—tough work!
Teresa Z., Toronto
Family Shoot, Ward's Island, July 2007:


Working with Holly on our family photo shoot was a real pleasure, she has a knack for putting everyone at ease, and possesses a trememdous amount of patience (a virtue with little ones). She spend a lot of time with us, to make sure we were comfortable and relaxed. Holly has a great rapport with children and easily engages them in conversation to get those gorgeous, close-up head shots. And frankly, the results speak for themselves. Thank you so much Holly, what you've given our family is priceless!
Aleks V., Toronto