It's Jeff & Krista's anniversary tomorrow (Happy Anniversary!!!!), and my father's birthday, and an anniversary of my own as well…guess I won't forget your anniversary next year J & K!
We did a cool urban photo shoot yesterday afternoon…we managed to avoid the rain, which was fortunate as it was so windy!
Here are some of the photos:
Here is Krista, at the beginning of the shoot.

Together:

A lensbaby shot:

At the loading zone: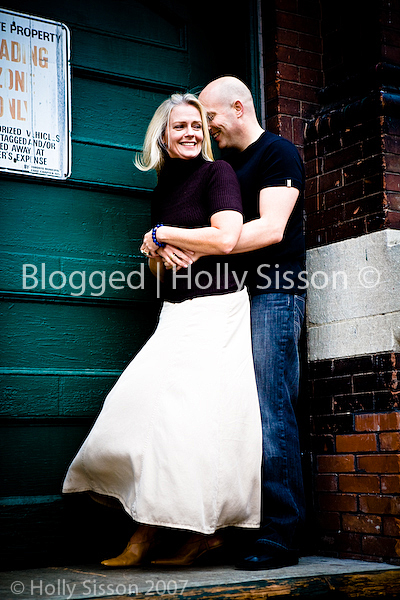 The following are all shots from at cool bench we found:



Love how happy and comfortable they are with each other in this one:


Think I'll call this gate the 'kissing gate' from now on! 😉


This one is kind of an outtake of the series (right above), where I threw the focus to them…I LOVE it—probably one of my favorites of the shoot:

There was this awesome painted wall, how could we resist shooting some with it in the background? We couldn't! 🙂

Thanks Jeff & Krista! I'd shoot you two any time! Hope you have a great day tomorrow for your 13th!