Catch up time again! Kids and I went out the other week, hoping to get haircuts for both of them…unfortunately our haircut place was closed (due to construction on the street and no hot water!), so we ended up just running some errands.
Noah, on Yonge Street:


I can only catch fleeting glances of my daughter at times!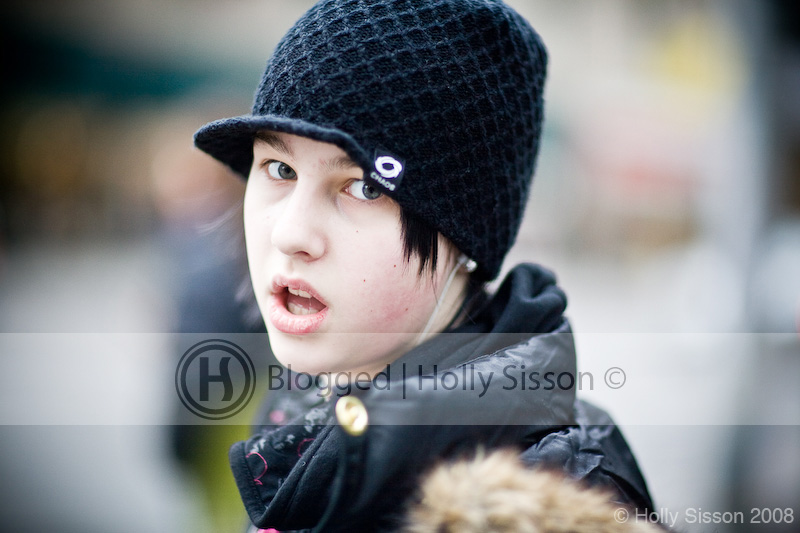 Had Noah pause for a moment, as I knew the out-of-focus ties in the background would offer an interesting colour backdrop:


At the dollar store a fellow asked if we could watch his dog while he ran in for a few minutes. Love how dogs just watch and wait patiently for their owners, you can tell that their owners are their lives, too cute!





Noah, in front of a Christmas light filled tree:



Rebecca, giving me the 'look':



In one of my son's FAVOURITE stores, "Kidding Awound", Rebecca checks out the merchandise:



Noah enjoys the garden/park in Yorkville:



Colourful holiday shop windows make for a very good background:



Finally, we return for hair cuts!





Don't you just love it when your children discover the love of reading? Noah works on finishing his book while we wait for his sister to be finished with her haircut:



Rebecca, with her new hairdo. (Unfortunately she hates it now! lol)



That's all for the moment, but will be posting more in a day or two!