Another delicious EatSavvy shoot, with a bit of a (very pleasant!) surprise for me!
I have always wanted to like grapefruit, as I have always heard/read how nutritious it is for you. But I have always found it to be too bitter, and with an over powering taste (especially in a fruit salad). So I was very pleasantly surprised to find how much I enjoyed it in this month's Red Grapefruit and Avocado Salad, I even went out grocery shopping the next day so I could prepare it at home for myself!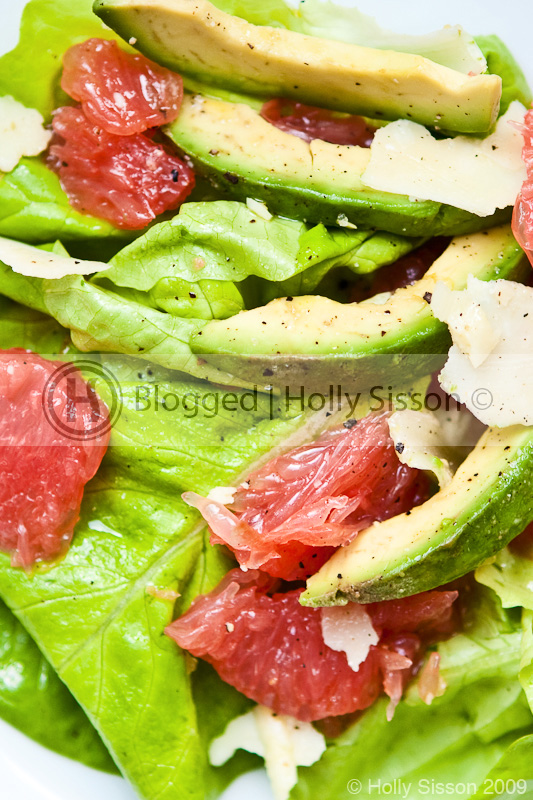 It turns out that the part I don't like is the pith (membrane) part of the grapefruit. That is the part that is especially bitter/sour. The red grapefuit flesh itself is not bitter at all! So the trick is to cut away the flesh of the grapefruit from the bitter/sour pith, as shown in the following two images: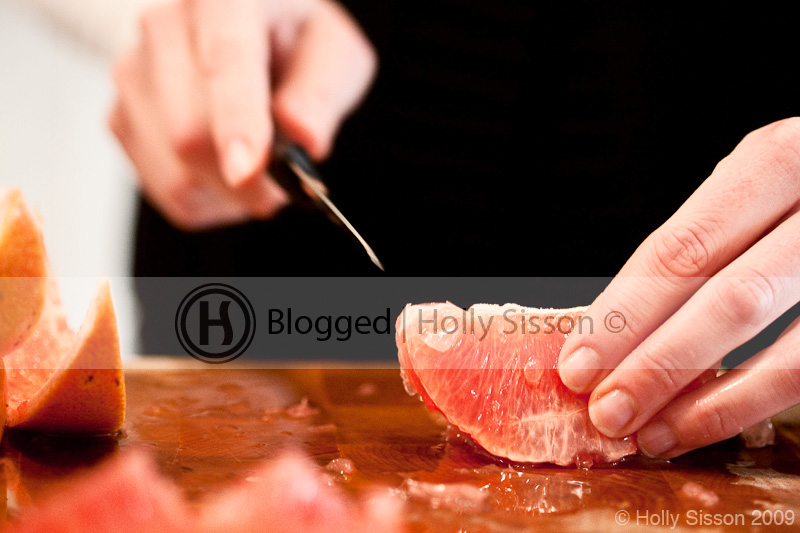 At the end of the shoot we all enjoyed the Dinner Party main course, Roasted Tomato and Sausage Linguini, it was delicious!



The sausage in the frying pan:



Our ingredient shot this month:



The Family Meal this month was Baked Cheesy Pasta with Sausage:





You may remember this cute little guy from my first EatSavvy shoot way back in July, he sure has grown!



What a cutie! And such a good eater too!











Dessert this month was Tropical Fruit Parfait, yum!



As always I'm looking forward to the yummy food at next month's shoot already! 🙂