On Tuesday Noah and I made a very yummy batch of Oatmeal Chocolate Chip Cookies (see recipe below). A mom from Noah's school was kind enough to share the recipe, as I've been searching for a fantastic oatmeal cookie recipe, and this one fits the bill!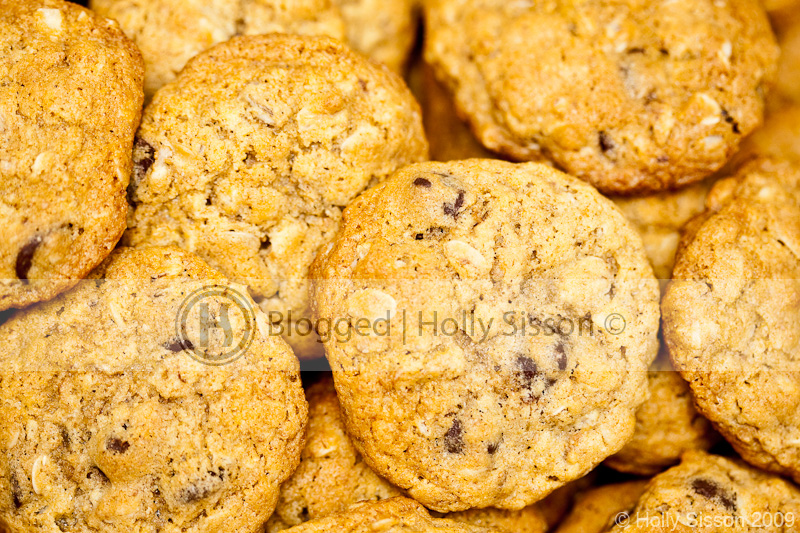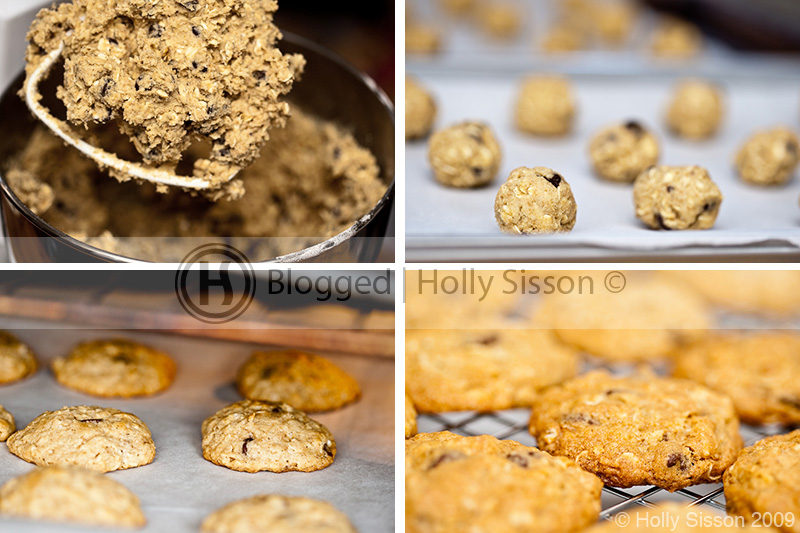 Since we already had the oven heated up, I thought I would throw another batch of cornbread into the oven. On Sunday I had made this Cornbread recipe from Whole Foods. Noah loved it. Rebecca wasn't as keen. And it wasn't quite what I was looking for either.
So then I tried this recipe from allrecipes.com. This time Rebecca loved it, and Noah wasn't as keen—but it sure didn't stop him from eating almost all of it!



The recent Caramelized Onion and Goat Cheese Cornbread recipe posted on smittenkitchen.com, sounds awesome. But I know my son won't eat it, and Rebecca didn't like the sound of it (and I don't want to be stuck eating the WHOLE thing). So my search for the perfect cornbread recipe continues….
After all that baking I took a break and had a yummy Vanilla Red Tea latté made with steamed vanilla soya milk, yum!



I made Noah his usual hot chocolate:



Now, here's the recipe:
Oatmeal Chocolate Chip Cookies
½ cup unsalted butter, room temperature
½ cup sugar
½ cup light brown sugar
1 egg
1 cup flour
1 tsp. baking soda
1 tsp. salt
1 cup oats
½ cup chocolate chips
Preheat oven at 350°. Mix the butter and sugars and blend until smooth. Add the egg and beat until creamy. Then add flour, salt, baking soda, and oats and mix together. Add chips and bake for 12 minutes. Enjoy!
A few notes, I used whole oats (not quick-cooking oats). I'm not sure what the mom who gave me the recipe usually uses…I'll have to ask her the next time I see her. I also doubled the recipe, and it didn't make a lot, next time I will probably triple it. I used half whole wheat flour and half Robin Hood nutri flour blend, to make them a bit healthier.
Watch for the next edition of EatSavvy photos soon!