I recently had the pleasure of photographing the F-R family, on a hot Tuesday morning, but we were just very happy and relieved that the rain held off for our shoot!
We started the session in their local park, just letting the girls play and have fun.
LOVED Sarah's outfit, aren't those shoes just too cute?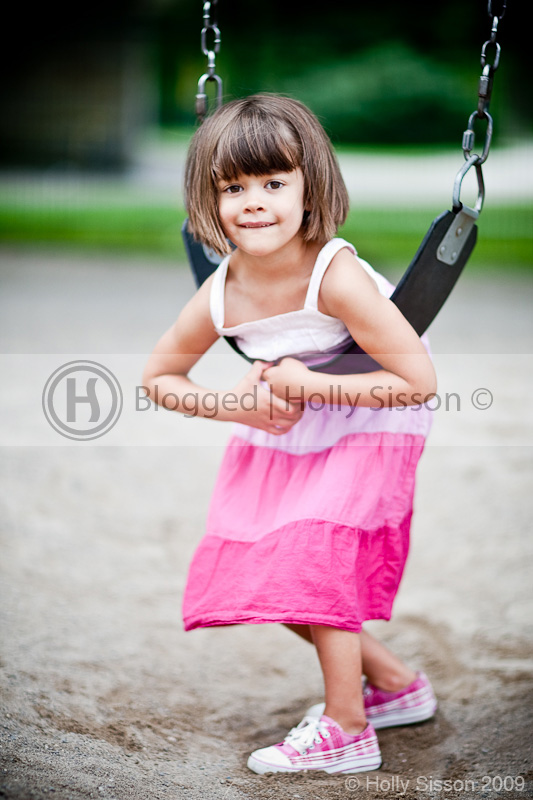 Claire and her Dad had fun playing together:


I brought out the bubbles, mom gives Sarah a hand:


Love this shot of Claire, tilted head and beautiful out-of-focus background (shot wide open at f1.2 with the Canon 85 f1.2L lens):



The park we went to has these very cool colourful pillars around a park building, Claire and Sarah were adorable sharing a moment of sisterly love:



Loved working the pillars into a family shot:



Then we headed back to their house for some much needed water and some close-ups of the girls, love, love, love this shot of Claire!



And also adore this shot of Sarah, relaxed and smiling:



Thank you to Chris, Katie, Claire and Sarah for the fun morning at the park!