My girl is 13-years-old today, and she received a very special gift from me for the big day. I've been dying to give it to her since I picked it up on Friday morning…and I had to wait even longer as she had a sleepover at a friends last night, so didn't get home until lunch time, but she was so thrilled with her gift: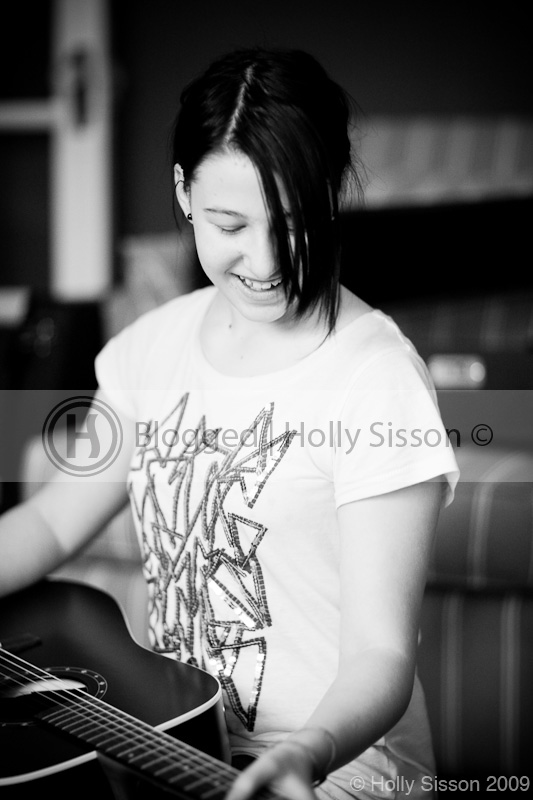 She was thrilled with the colour of the guitar as well, black being her fave (non) colour. She just re-dyed her hair blue-black…which you may remember from last year when we had a nice mother/daughter lunch out for her birthday.
After lunch her best friend, Jo Kim, came over and came along with us while we ran some errands.



Stopped at Over the Rainbow to check out hats, and for Noah to load up on jujubes:





Noah was my elusive subject for the day, I had to sneak in photos of him:





Almost home, the girls ham it up:





Once home we made "5 Minute Chocolate Mug Cakes", which you may remember from this post (with the recipe), so Rebecca could blow out some candles (real birthday cake will came in two weeks with a family celebration):



Now it's time for a special b-day dinner, banana waffles with chocolate chips, a fave! (Equipment Used: All images were shot with the Canon 85 f1.2L lens.)