I was out and about last night, enjoying the beautiful spring weather in Toronto, when I met some very friendly neighbourhood cats.
(Equipment Used: All images were shot with the Canon EOS-1D MarkIV and the Canon 100 mm f2.8 macro lens, except where noted.)
Funnily enough there was a question about how to photograph black cats in the comments to my Q & A on moderncat.net yesterday, and then I met this beautiful cat (LOVE the eyes!):


He (she?) was difficult to photograph because he was so friendly! As soon as I'd get down on the ground to take the photograph, he was right there, nuzzling me, purring, even kneading the ground, so cute!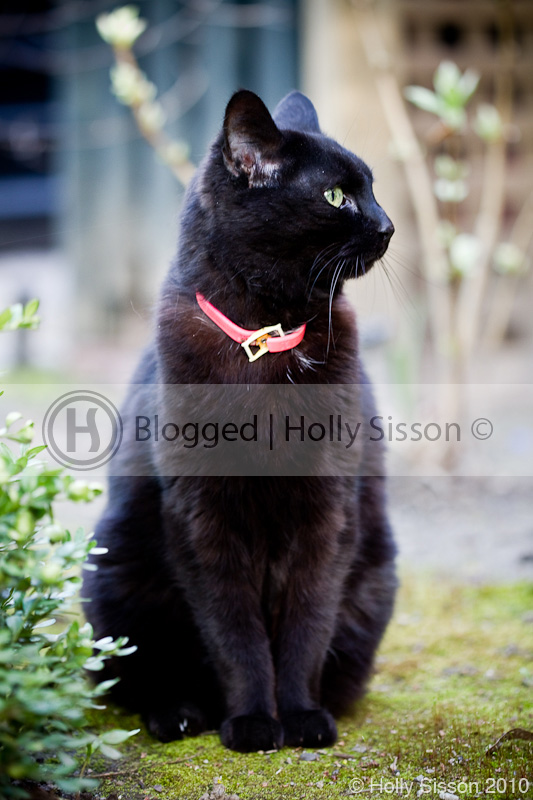 Then I went one street over and met these two beautiful cats (this one was shot with the Canon 85 f1.2L lens):





I think I'll have to go back and visit again! 🙂