Most of these photos were taken during the 2013 CNE Air Show on August 31/13, but some of them were taken during the practice session on Friday, August 30th.
CF Snow BIrds: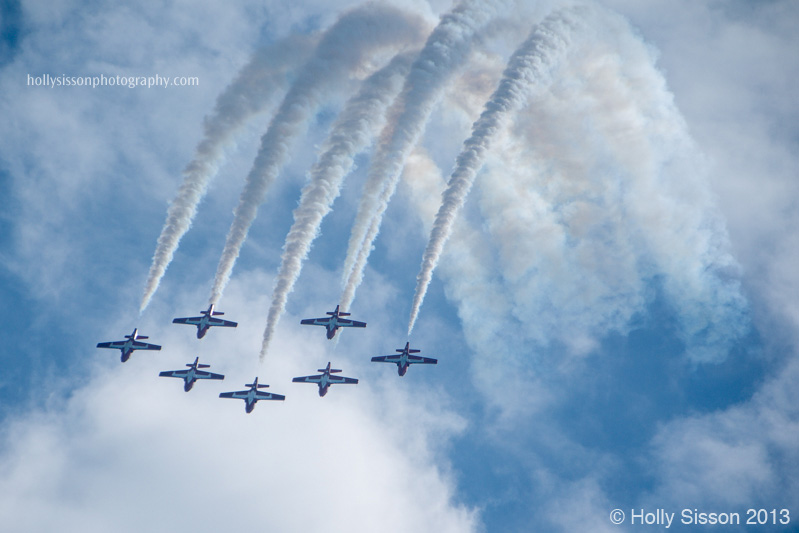 Mike Wiskus flying the Lucas Oil plane:

Kent Pietsch in the Jelly Belly plane:


Warbirds from the Great War Flying Museum:


Trojan Horsemen and the Bae Sea Harrier hovering over the Fire Rescue Boat:


CF Snowbirds approaching:


Amazing aerial maneuvers of the CF Snowbirds:


More plane maneuvers:


CF Snowbirds!


I should have one more blog posting of CNE photos this week, just a catch-up of images that I haven't posted as of yet.
(Equipment used: Canon EOS-1D MarkIV (new version of this camera is the Canon EOS-1D X Digital), Canon EF 70-200mm f/2.8L IS II USM Telephoto Zoom Lens)