What fun being an official CNE blogger was! Fun to visit the CNE multiple times, and especially fun to photograph it!
This is my sixth, and last, blog posting about this years CNE. My first blog posting (see it here) was from my opening day visit to the CNE, some beautiful sunset shots of the many rides. My second blog posting on the CNE (see it here) was all about the yummy treats that can be found there. My third blog posting was about the CNE games (see it here). Fourth posting was all about the CNE Farm Building and the adorable animals found there (see it here). Fifth was all about the CNE Air Show, find it here.
So this blog posting is just a round up of images I hadn't posted, so let's get started with this cool shot of the CNE Zip Line ride with a beautiful cloud filled backdrop: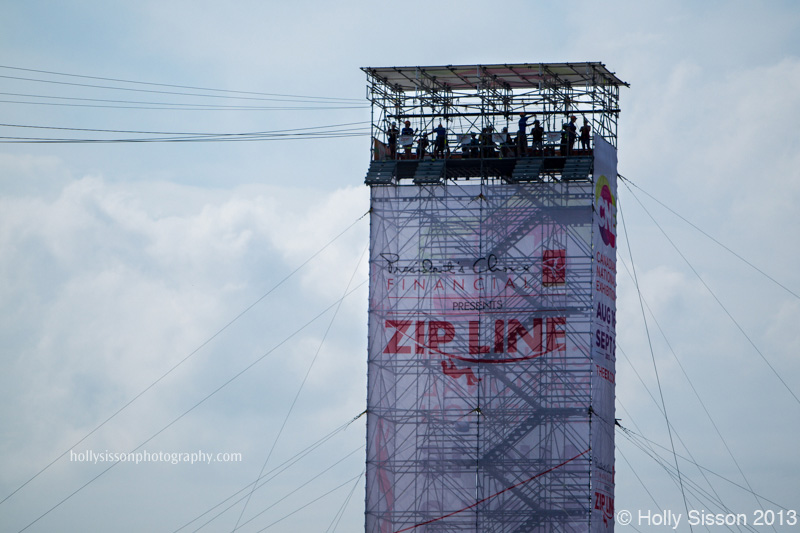 Brave Zip Line riders!

So MANY brave Zip Line riders!

The CNE Sky Ride and evening shots of the Zip Line ride:


Simply could not resist shooting the bottle game again!


And again, and again…


Photographing the CNE Candied Apples was also fun!


Spent some time in the Direct Energy Centre checking out the wares:


Hope you have enjoyed viewing these images as much as I enjoyed taking them!
(Equipment used: Canon EOS-1D MarkIV (new version of this camera is the Canon EOS-1D X Digital), Canon 24–70 mm f2.8L lens, Canon EF 70-200mm f/2.8L IS II USM Telephoto Zoom Lens and the Canon 100 mm f2.8 macro lens)