Another yummy EatSavvy shoot! This month the focus was on sausage and fresh produce/greens.
(See "My Camera Equipment" in footer section for links/more information on camera equipment used.)
Love this shot I captured of the sausages on the grill, definitely the decisive moment! 😉 (Captured with the Canon 24–70 mm f2.8L lens.)


The Family Meal shot: Grilled Sausage Dog: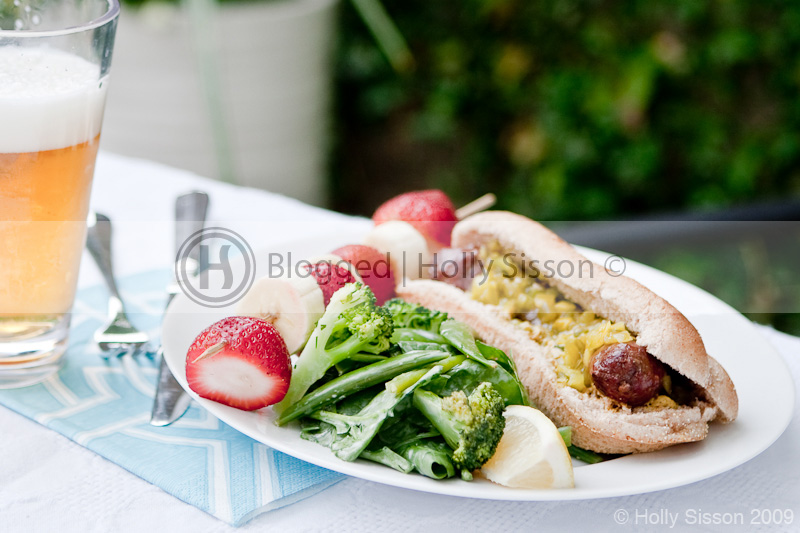 The ingredient shot:




Lazy Summer Paella, the Dinner Party meal:



Beans, one of the nutritional highlights:



We didn't end up using this shot, but am posting it here anyway!



Well, working on this blog post has made me hungry! Off to have some dinner now!